As part of the I AM A VOICE for Epilepsy Awareness™ campaign, the Voice Epilepsy™ podcast series introduces a variety of topics related to epilepsy, including medications, treatment, law, employment, surgery, mental health, stress, and stigma, among many others. Whether you are a person living with epilepsy or you have a personal or professional interest in epilepsy, the Voice Epilepsy™ podcast series is for you! You can find the Voice Epilepsy™ podcast series on iTunes, Google Play, Spotify, Podbean etc.
Episodes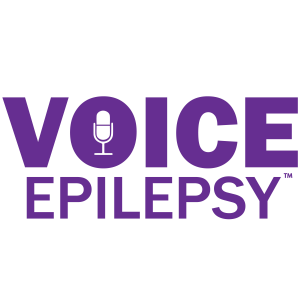 Thursday Aug 11, 2022
Thursday Aug 11, 2022
In this episode of the Voice Epilepsy™ podcast, BC Epilepsy Society Executive Director, Deirdre Syms, is joined by Dr. Judy Illes to discuss Seizing Hope - High Tech Journeys in Pediatric Epilepsy, a mini-documentary by Neuroethics Canada.
Seizing Hope is a mini-documentary that aims to ask the question "Can new technology bring hope to children who have drug-resistant epilepsy?" and documents the stories of four Canadian families in their journey to learn, understand, and explore the ethical trade-offs and decision-making values around modern technology for the brain.
These families guide viewers through their journey towards hope, trust, and empowerment in times of darkness for a better quality of life for their children who have drug-resistant epilepsy.
For more information on Seizing Hope, please visit https://www.seizinghopefilm.com/.
About our Guest: Dr. Illes is Professor of Neurology, Distinguished University Scholar, and UBC Distinguished Professor in Neuroethics. She is the Director of Neuroethics Canada, and faculty in the Centre for Brain Health and at the Vancouver Coastal Health Research Institute. In addition to her primary appointment in the Faculty of Medicine at UBC, Dr. Illes holds associate appointments in Population and Public Health and in Journalism at UBC, and in the Department of Computer Science and Engineering at the University of Washington in Seattle, WA, USA. She is the Vice Chair of the Canadian Institutes of Health Research (CIHR) Advisory Board of the Institute on Neuroscience, Mental Health and Addiction, Director-at-Large of the Canadian Academy of Health Sciences, and co-Lead of the Canadian Brain Research Strategy (www.canadianbrain.ca). She served as Vice Chair of the Standing Committee on Ethics of CIHR from 2013-2021. Dr. Illes held the Canada Research Chair in Neuroethics from 2007-2021. She received her PhD in Hearing and Speech Sciences, and in Neuropsychology at Stanford University, and is a pioneer of the field of neuroethics formally established in early 2000. Dr. Illes received the Order of Canada, one of the country's highest awards for citizens, in 2017. She was elected to the Royal Society of Canada (Division of Life Sciences), and the American Association of Advancement of Science (AAAS, Division of Neuroscience) in 2012.  She is also an elected member of the International Women's Forum, an organization of more than 7000 women leaders around the world. Her latest books, a series on Developments in Neuroethics and Bioethics, feature pain, global mental health, do-it-yourself brain devices, and neuro-law. She writes frequently for the Vancouver Sun and Canada's The Conversation Canada, and hosts community outreach about challenging ethical problems involving biomedicine and the brain throughout BC and across the country.
For more information on Neuroethics Canada, please visit http://www.neuroethicscanada.ca. You can also view infographics on epilepsy created by Neuroethics Canada at https://neuroethics.med.ubc.ca/res/nih-epilepsy-resources/.