As part of the I AM A VOICE for Epilepsy Awareness™ campaign, the Voice Epilepsy™ podcast series introduces a variety of topics related to epilepsy, including medications, treatment, law, employment, surgery, mental health, stress, and stigma, among many others. Whether you are a person living with epilepsy or you have a personal or professional interest in epilepsy, the Voice Epilepsy™ podcast series is for you! You can find the Voice Epilepsy™ podcast series on iTunes, Google Play, Spotify, Podbean etc.
Episodes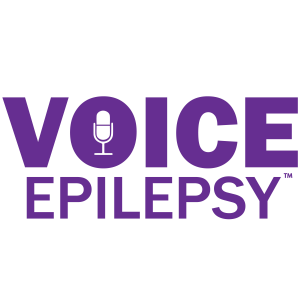 Tuesday Mar 30, 2021
Tuesday Mar 30, 2021
In this episode of the Voice Epilepsy™ podcast, host Kim Davidson, is joined by Psychologist, Dr. Patrick McGrath and Research Assistant, Chaya Seale from the IWK Health Centre to discuss the Strongest Families Neurodevelopmental Study (part of the CHILD-BRIGHT Network).
The Strongest Families Neurodevelopmental Program, "Parents Empowering Neurodiverse Kids", has been developed to deliver evidence-based care to families in the comfort of their own homes. Our program includes 11 skill-based education sessions, weekly telephone support from trained coaches, video/audio skill demonstrations, and a Parent-to-Parent online support group. 
This study is looking for participation from parents of children with neurodevelopmental issues and/or epilepsy.
For more information on this study, you can visit www.crfh.ca/neuro or contact them by telephone by dialing 1-877-341-8309 and then hitting Menu Option 1 and then Menu Option 2.
To sign up to take part in this research study, please visit www.mystudies.ca/studies/neuro.